Why you want a debug port into your FPGA
Using the tools within the dbgbus project, I was able to create the following scope output.
Fig 1: Example Output from DBGBUS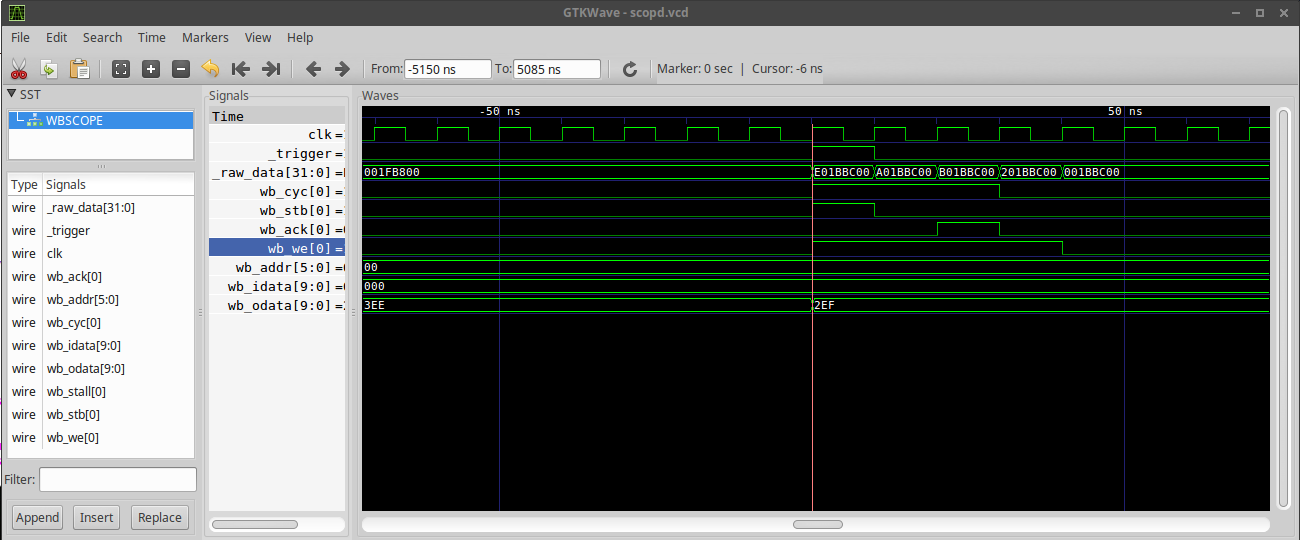 What's keeping you from wanting to use an open source capability like this?
Once the software interface to this debugging bus is added into the design, you'll be able to do any of the above.
---
John to the seven churches which are in Asia: Grace be unto you, and peace, from him which is, and which was, and which is to come; and from the seven Spirits which are before his throne (Rev 1:4)